DailyNotes is our latest theme release. We wanted a theme for the every day person, It uses a dark background with a lighter background around the content. 2 columns and an area to link to your twitter account in the sidebar. You can download it here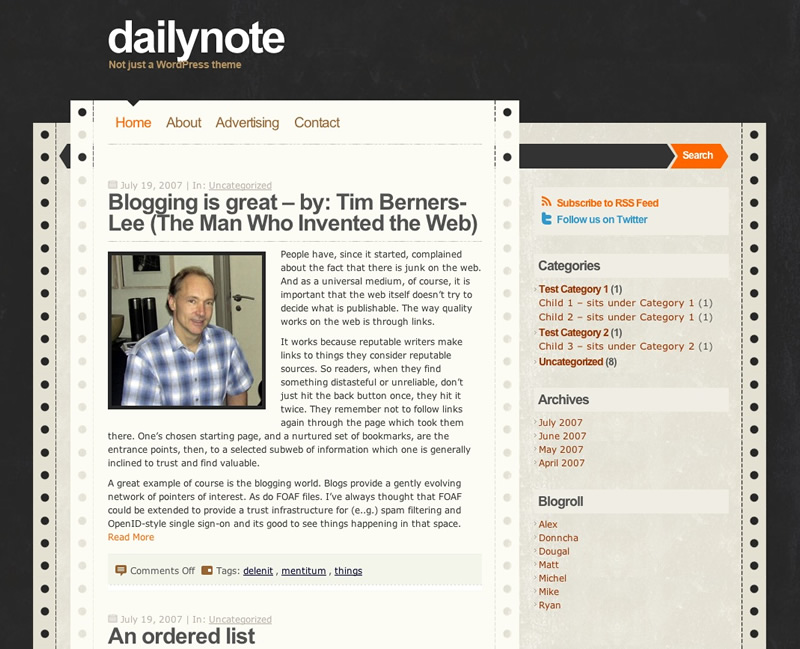 The theme is fully widgetized as always. A special feature of this theme as we use in many of our themes is the logo changer. You can use the default WordPress setting ('blog name') or you can use your own logo. Upload your logo in the root folder of the DailyNotes theme and name it logo.png or you can use the logo.psd as a template. You will find the source in the root folder of the DailyNotes theme.
This work is licensed Creative Commons Attribution-Share Alike 3.0 License. This means you may use it, and make any changes you like. Just leave the credits on footer to respect the designer's work.
Enjoy !