Finally the old blue design has become a free theme called, what other than DesignDisease Theme. Many of you requested this theme from the time we first launched it on this website.
So, when we redesigned the main site, we knew we knew we had to release it to the masses. For those who aren't familiar with the old theme, it can be described as a dark, oceanic, with long curvy stripes. All shapes morphed to curves. You can download it here!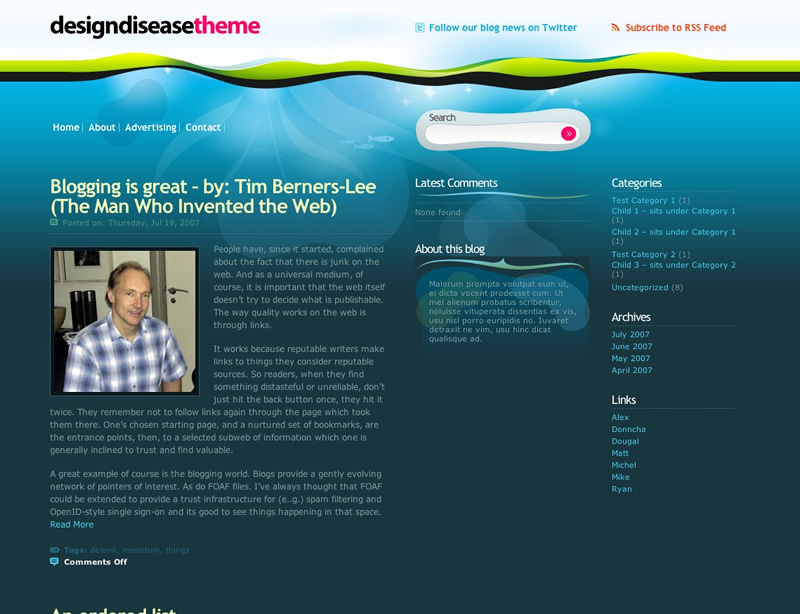 The theme is fully widgetized as all our themes are. The plugins needed are included in the theme files so there is no need to download them again. After installing WP-Page Navi deselect the option of using the default css style for this plugin.
DesignDisease Theme
Plug-ins Needed:
This work is licensed Creative Commons Attribution-Share Alike 3.0 License. This means you may use it, and make any changes you like. Just leave the credits on footer to respect the designer's work.
Enjoy !
@Update 02.07.2010
DesignDisease Theme Blogger Version: