This is a guest blog by Pravin Daryani, Co-Founder and CEO of ContentForest.
With the massive growth in technology and increase in the number of platforms, there is a huge increase in the number of people starting technology and internet based businesses . One thing that has been common to all businesses is the need for a creative and responsive web developer – someone who understands exactly what they need and how they need it. And someone who delivers on time.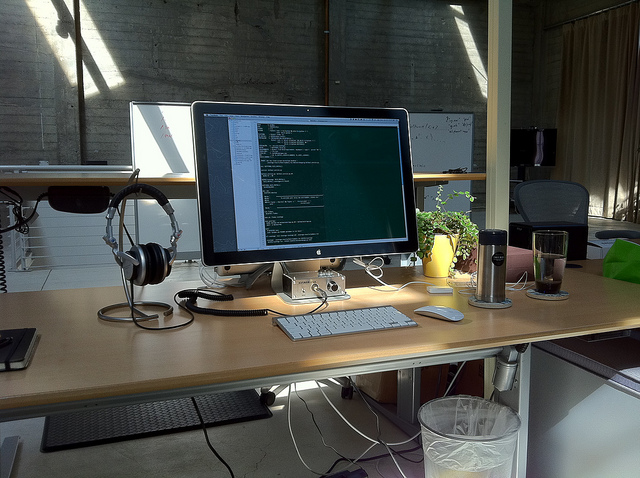 Entrepreneurs and small business owners are known to browse the internet looking for that awesome developer who would develop their dream website and give the desired results.  Of course, there is no dearth of web designing projects out there on the internet. So how do you as a developer, get more clients off the internet? How do you make sure you stand out from other freelance designers?
The answer is very simple – content marketing. Providing killer content through regular blog posts, guest blogging, weekly podcasts and participating in online communities can help you get your name out there. And here's why:
Let them find you – Building a strong online presence by sharing what you know in the form of maybe a blog or your own, or as a guest blogger or as a paid writer for a publication is what will drive your clients to find you and more importantly, trust you.
Kill the Competition – I think that if you are a web designer or a developer who understands how to market your content online, you would have a tremendous advantage over your rivals who are trying to use conventional methods to sell their services.
Impress the Clients – There is a possibility that your future client does not understand a thing about web design. They do not know what HTML5, Web2.0, XHTML, W3C Standards etc and which technology would suit them. What they would understand is conversion rates, e-mail lists and sales. Writing about such stuff and telling them how web designing works makes you sound competent and makes them want to work with you.
Build your brand – What happens when people need to get work done and they hear about someone who is a recognized expert in that particular field? They want to hire that person. Essentially by creating content that connects with clients and web developers alike, you have gained exposure and people are talking about you. You have created a brand for yourself.
Get paid while you are at it – Several tech publications are on the lookout for technology experts who can write and educate their readers about web development and news from the world of website building. As a guest blogger, you could easily get paid while sharing your knowledge and get paid a decent amount.
And as they say, "Coding don't cut it anymore". Talking to your audience will help you develop a connection with them. Designers need to be more than just code-developing geeks. The clients think of you as the digital gurus and having a solid digital presence is what would be expected out of you.