How to sum up a mood, a movement and the music in a single image is the challenge graphic designers are faced with the world over. Capturing the personality of a band on a blank canvas can be terrifying, but the usual lack of brief can provide fantastic creative freedom. Designers will be left to use their own style and devices.
For your design inspiration today, we take a look at a selection of standout artwork from some well known and more obscure names in the music world and explore the images, typography and talent it takes to translate their sounds into a striking piece of artwork.
And You Will Know Us By The Trail Of Dead
This wild alt-rock outfit, hailing from Austin in Texas, are known for their theatrical live sets, which often result in most of their equipment being destroyed on stage. The chilling image of the skeleton enigmatic of films such as the Witchfinder General and other rural horrors such as The Wicker Man and simply, yet effectively, sums up their chilling name. Similarly the blood red colours and simple typography is reminiscent of films from the early 1960s period. In its colour scheme, simplicity and boldness this poster, designed by James Flames, is a brilliant visualisation of the ethos, musical style and mood of the band.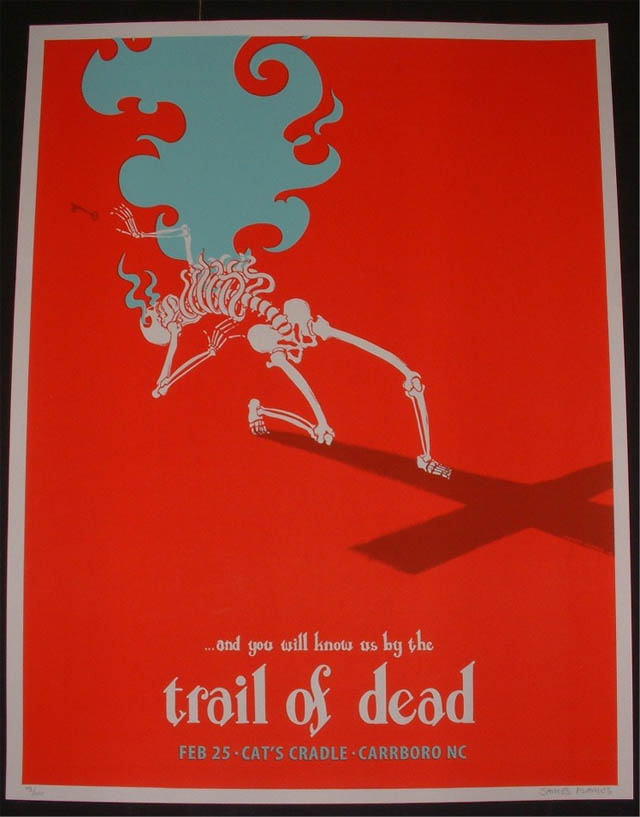 Brain Jonestown Massacre and Primal Scream
This poster, designed for Brian Jonestown Massacre's 2009 double-bill with Primal Scream at Club Nokia in Los Angeles, uses typography and illustration to give the psychedelic late 60s a burst of new life. Similar to earlier artwork for bands such as The Grateful Dead and The Byrds, it clearly identifies the two bands major musical influences without falling into the realms of pastiche thanks to a clean colour palette relatively simple illustrative style.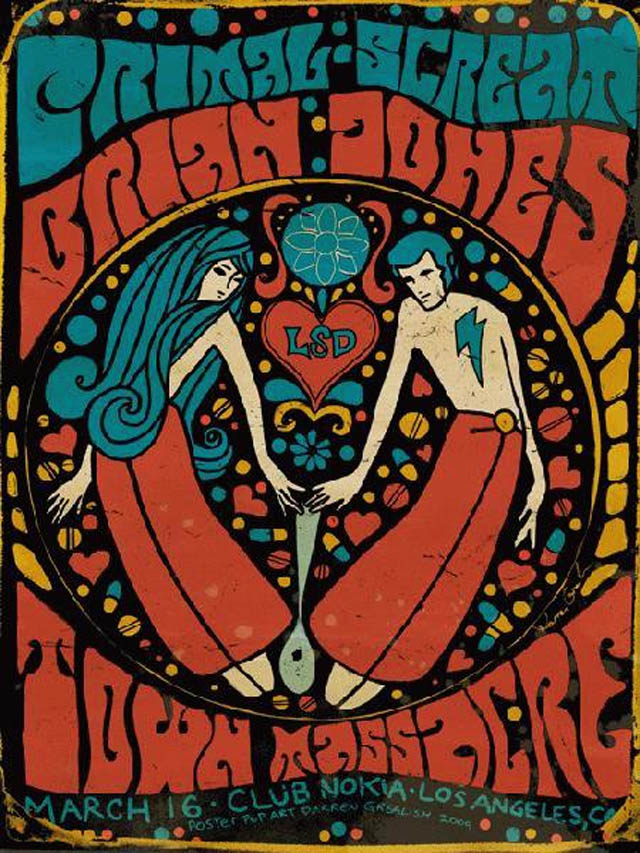 Belle and Sebastian
This Glasgow-based indie-pop band takes its name from the popular 1965 French children's book by Cecile Aubry. In the use of typography and iconic illustration the artwork clearly tips its hat to Belle and Sebastian's Gallic origins. Designed to promote their 2010 American tour, it's a loving homage to French New Wave cinema production, promotion, and the iconographic approach which helped to define French cinema during the late 1950s into the 1960s. The influence of Saul Bass, whose iconic style helped to characterise Hitchcock's promotional material, is also in evidence in the stark monochromatic stripes, the stylised pen nib and the simple colour scheme of black, white and red.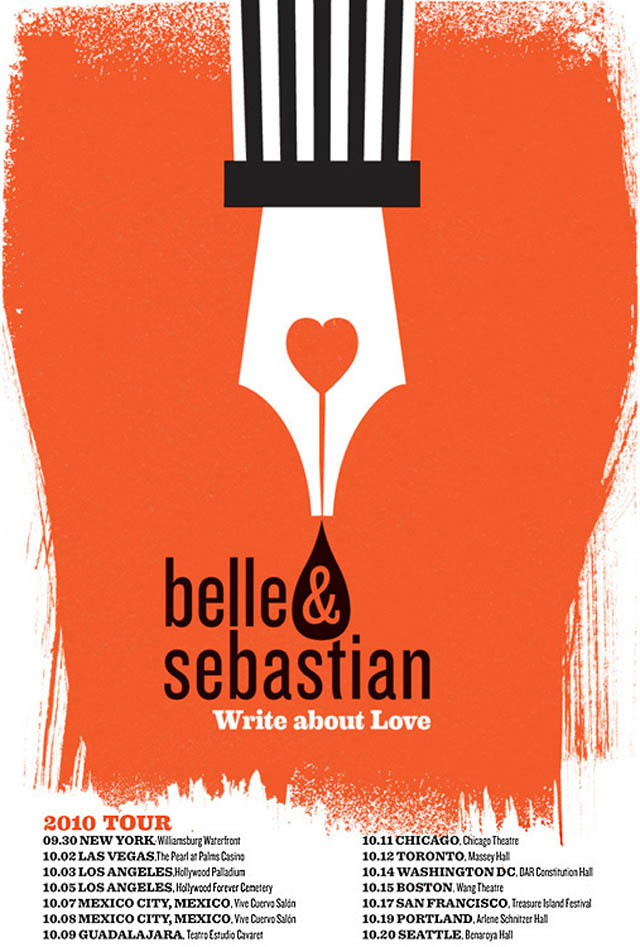 The Shins
Designed in 2006 by Power House for their 2006 gig at the Crystal Ballroom in Portland, this poster takes the theme of Christmas as its starting point and fuses it with a typically East Coast lo-fi twist. The bleached out colour palette is in check with the band's earlier albums Chutes too Narrow and Oh, Inverted World, both of which feature a similarly minimalist design-style. The white-out baubles and blanched typography lends a hazy feel to the work, and perfectly accentuates the band's dreamlike, summery sounds in contrast to the festive theme of the December billing and Christmas conceptualisation.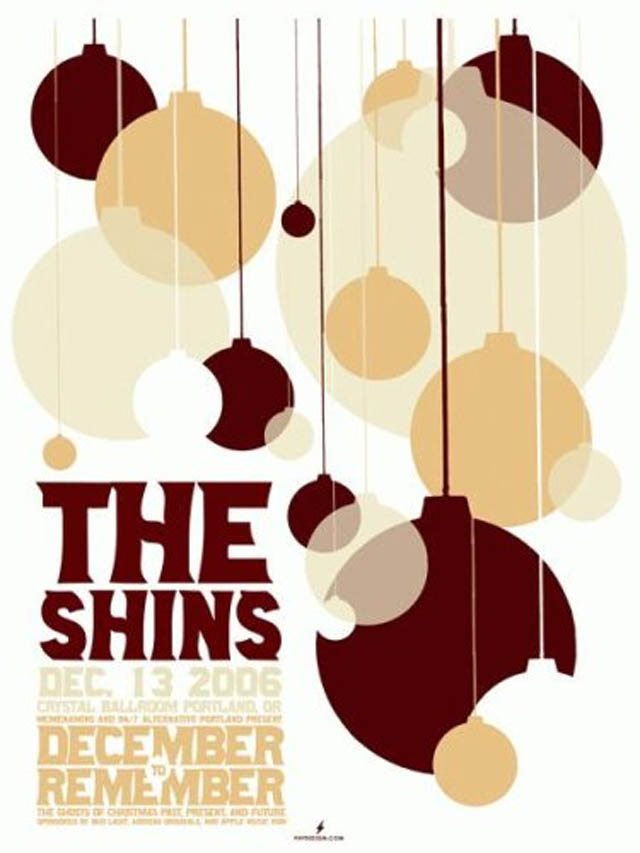 With the digital era at its peak, it's clear that poster design still lives on, there is nothing more nostalgic and liberating then a good old fashioned poster.   If this post inspires you to go out and make your own posters, I usually print my posters with YouPrint.com.