Hello! We're always pretty excited when we get to release another free theme for you guys, so here it is – OneNote.
The theme features an elegant design that uses a dark (brown) content area against a light page background accented by a spiffy floral pattern reminiscent perhaps of libraries of old estate manors in the movies (or if you own one).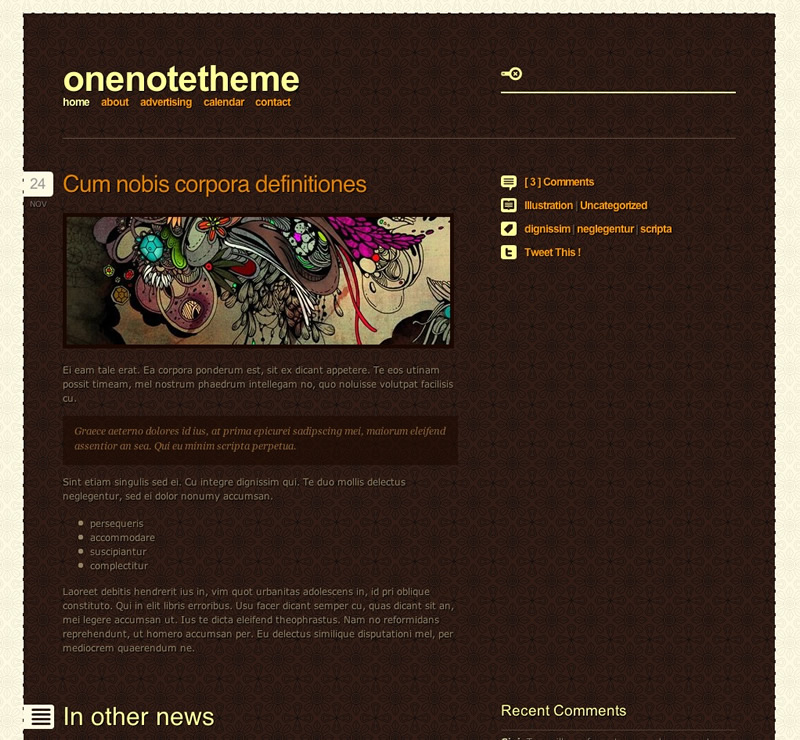 The theme features a two-column design and is widgetized for easy customization. It also uses two plugins (which we've included in the download file) WP-PageNavi and WP Categories and Posts to streamline the navigation and for you to modify the "In Other News" section in the content area. The theme also features quick links (via icons) to your social network pages (Twitter and Facebook) at the top of the page.
OneNote Theme
Plug-ins Needed:
This work is licensed Creative Commons Attribution-Share Alike 3.0 License. This means you may use it, and make any changes you like. Just leave the credits on footer to respect the designer's work.