Many of us know and read Smashing Magazine. Last week SM had their First Anniversary celebration and Vitaly ask me to do a wordpress theme for this occasion. This was an honor for me and say thanks in a special way to this magazine for the content they provide.
I haven't got so much time (around 4 days) but i came with an idea and did the theme. Vitaly asked me also to detail the creation process of this colorful theme. You will find that information on the release post on Smashing Magazine.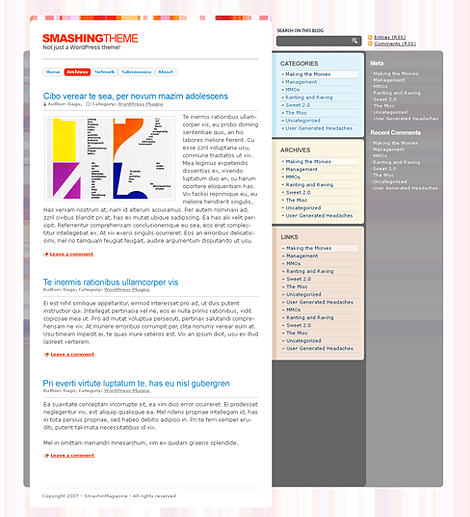 The Smashing theme has a plug-in integrated into the functions.php, so modifying this file you should have some basic knowledge about PHP. The theme is Widget Ready.
Last Update:Â  February 03 2009